Who We Are To Find Us Special Events Newsletter Archives
Wayne Adult Community Center, Inc.
1502 Hamburg Turnpike (Schuyler-Colfax Campus)
Wayne, NJ 07470
973-633-0734

We are an all-volunteer, secular, self-supporting organization that gives New Jersey adults age 55 and older, the opportunity to learn new skills, make new friends, and join a variety of organized, recreational and educational activities.
ACTIVITIES
Big Band Dances — Canasta — BBQs/Picnics — Painting Group (watercolors) — Painting Instruction — Discussion Group — Mah Jongg — Tennis — Duplicate Bridge — Contract Bridge — Bridge Instruction - Special Events — Parties — Pinochle — Book Club — Lending Library
Click Here for Activity Details
There are also other benefits, such as discounts on memberships at BJ's and Costco
You can visit the Center twice to participate in members-only activities before deciding whether to become a member.
Schedule This Month Schedule Next Month JOIN Volunteer
Center hours
Nominally, 9 AM – 5 PM Monday through Friday, but hours vary somewhat, depending on the day's activities.
The office is not staffed every day, but if you leave a phone message we will call you back.
Unexpected closures are posted on this page,
and on our answering machine at 973-633-0734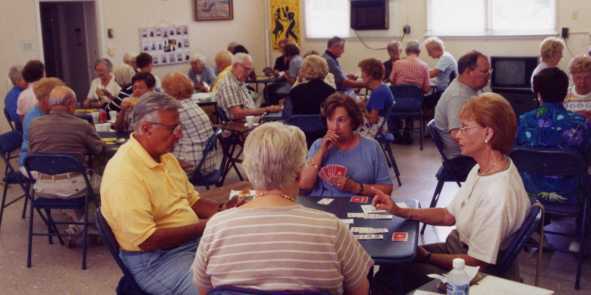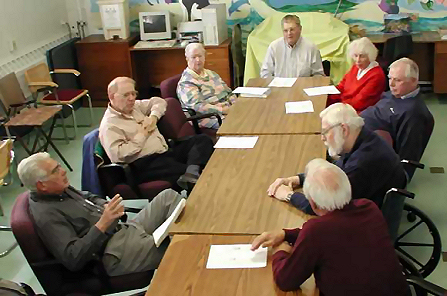 Updated on: April 19, 2019
---
Credit (consultants):
Dr. Allan I. Liff
George Morris
Bharti Garg
Ken Bernardo of Designs by Ken
Cricket Jenkins
Irina Ratner
Blame (Webmaster):
William Shapiro